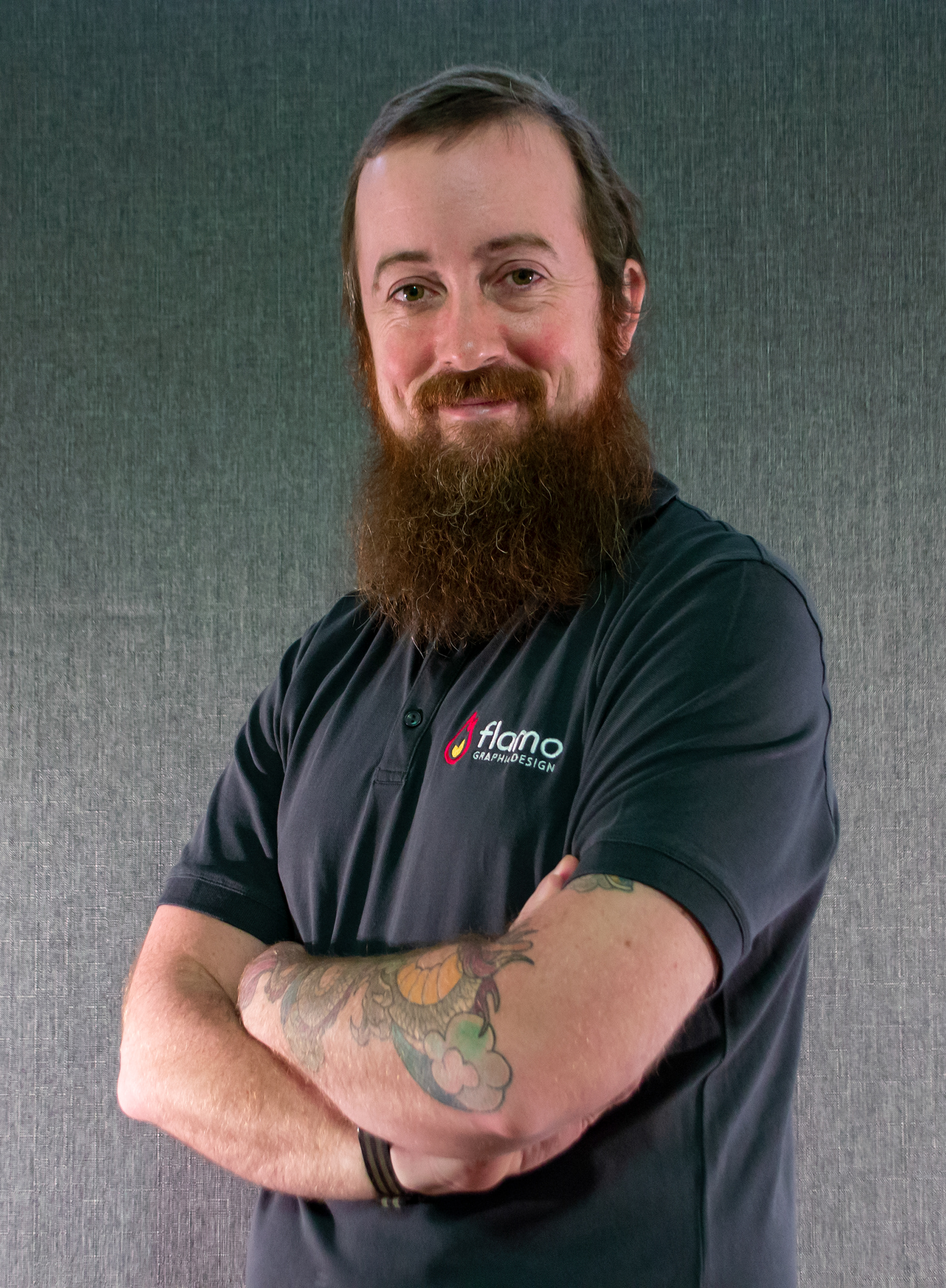 I started Flamo Graphic Design in early 2018, with a focus on helping small businesses build quality brands without having to break the bank.
I found a lot of small businesses wanted to look professional but couldn't afford the design agency fees. So they would resort to Fiverr, or designing their own logo - which always led to headaches.
I decided to offer affordable but high quality graphic design services that would be more attainable for fledgling business owners. By working from home and keeping my overheads low, I'm able to provide my professional design skills at lower prices than most.
The majority of projects I take on are creating custom logos and matching branding collateral, which I get a lot of enjoyment from. I also get a lot of requests to update logos, or "fix" logos that were designed on the cheap and didn't come out quite right.
And it's what I love doing. When I can impress a business owner with an awesome design tailored specifically for them, it's a great feeling. I know I'm helping them to grow their business, which as a small business owner myself is really important to me.
I've worked in the field of graphic design since finishing Uni in 2005 (Bachelor's degree in Multimedia, if you were wondering). That's 15 years of experience working for all sorts of clients around Australia.
I've taken on massive design projects for big companies, and everyday jobs for small businesses and startups, and have enjoyed working with all of them.
No matter the size of your business or the project, I am here to help and will treat your business with the respect and dignity it deserves.